Villa Eva ravello, from the 2nd floor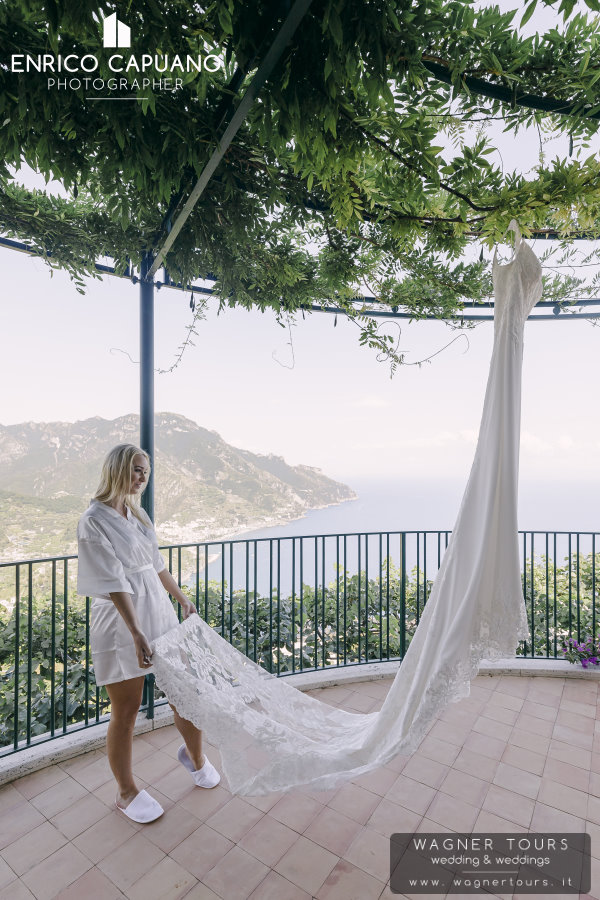 Niamh, 2 hours before the wedding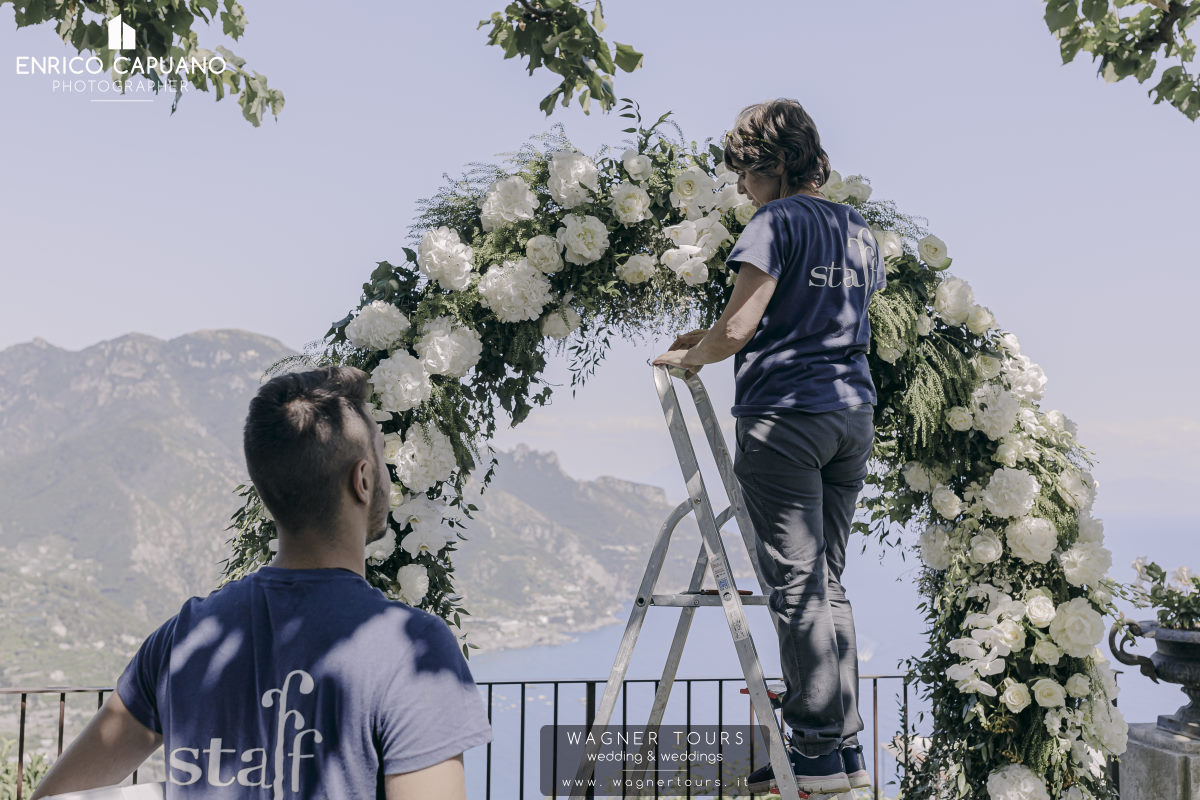 ( wedding back stage )flower arch in progress ... Wagner Tours Team at work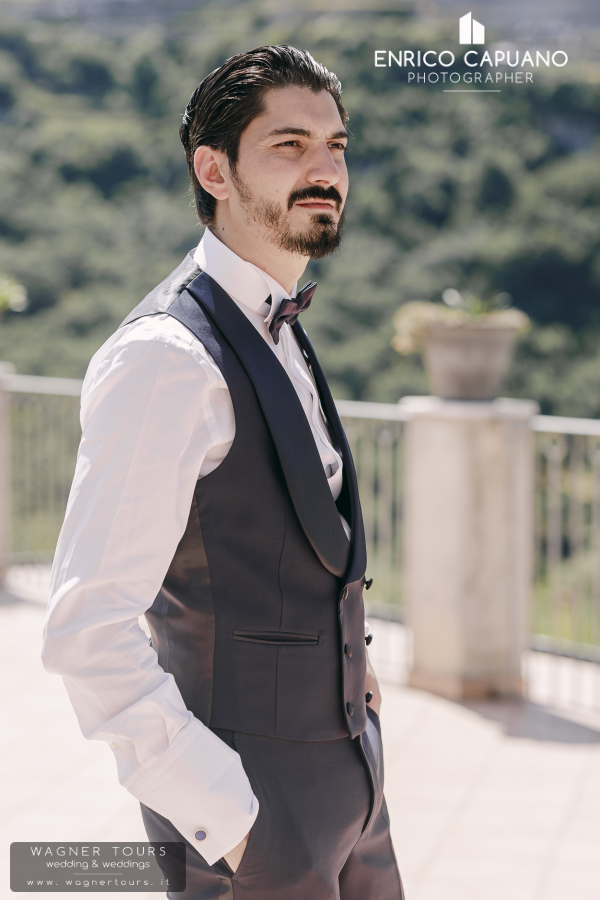 Omar, is ready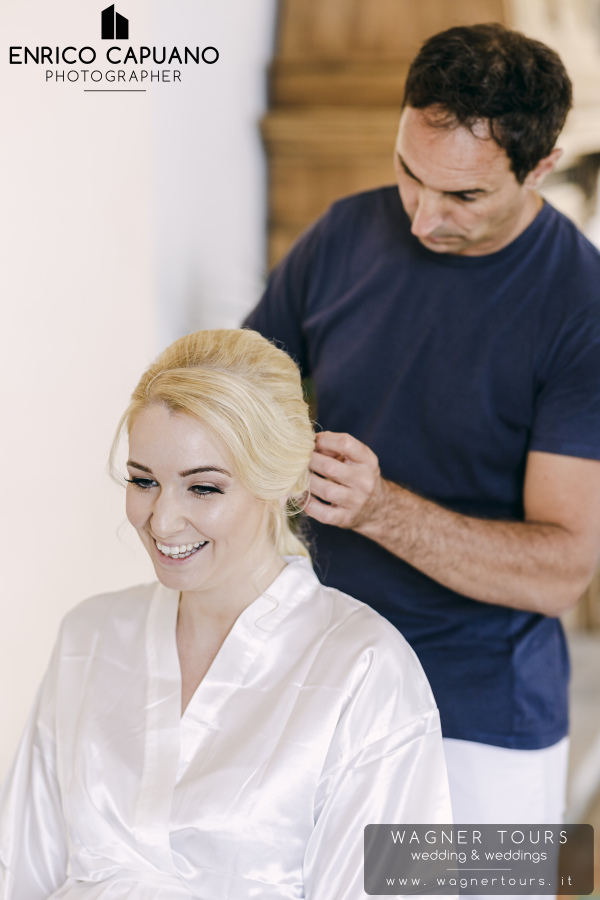 Andrea, hairdresser at work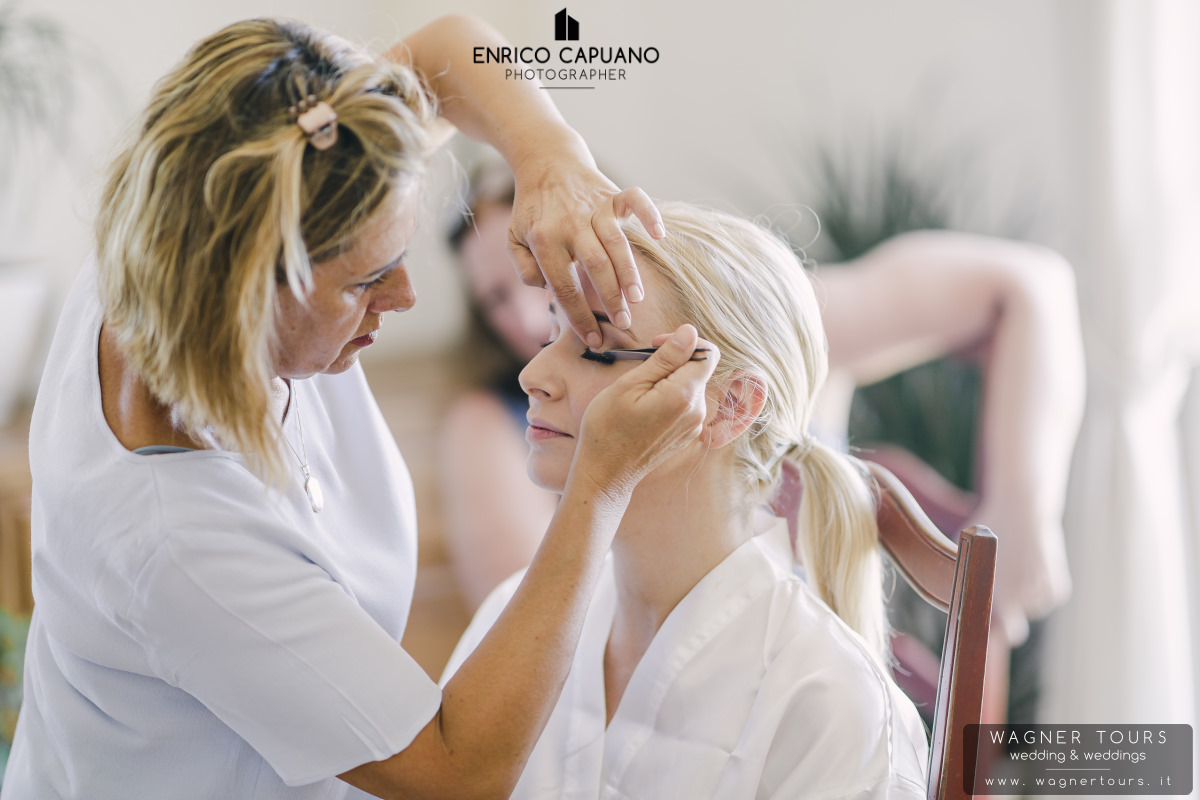 Adele, Make Up artist at work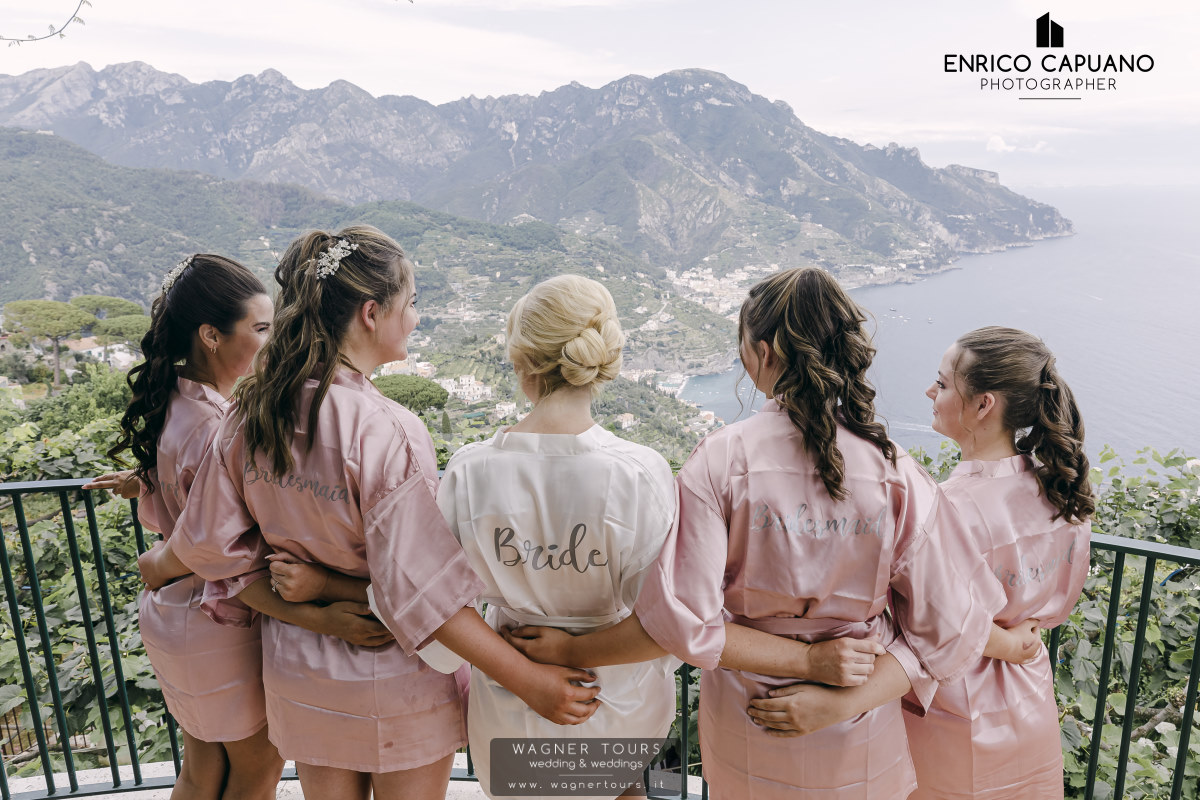 Bridal Party Villa Eva Ravello - Wedding planner Mario Capuano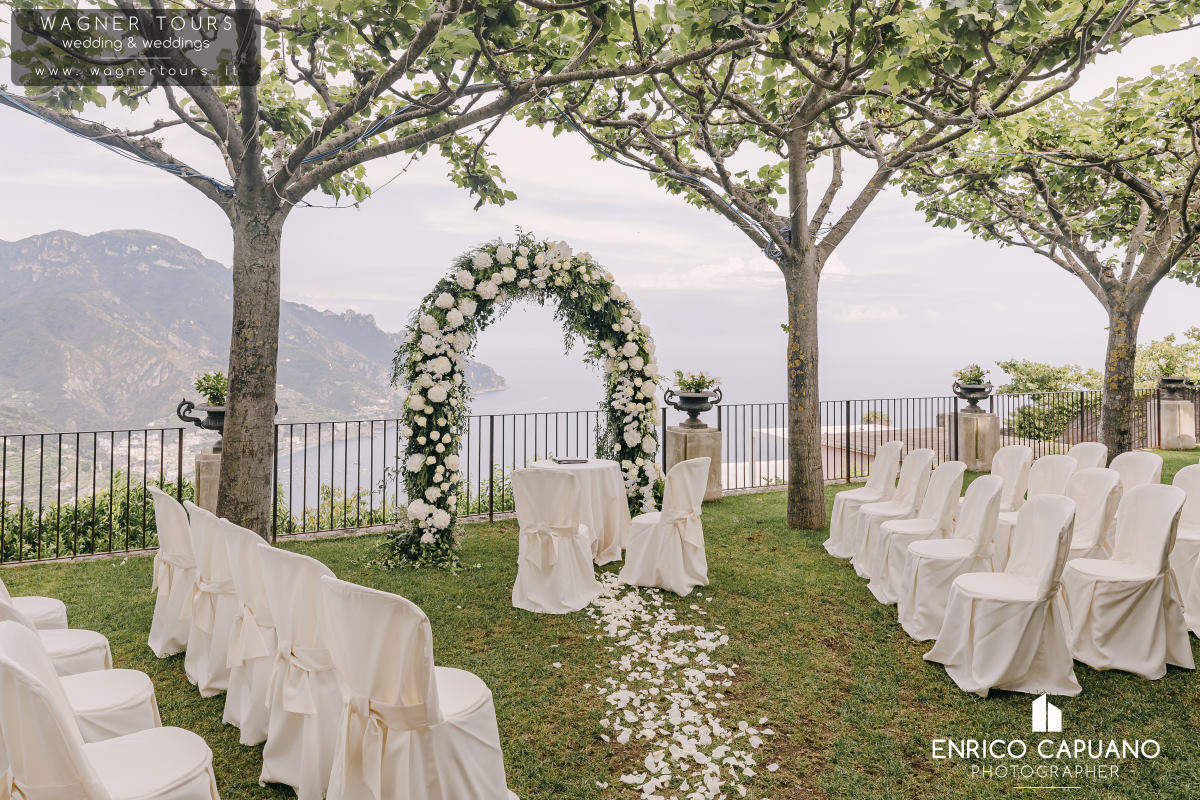 ( wedding back stage ) last details for the ceremony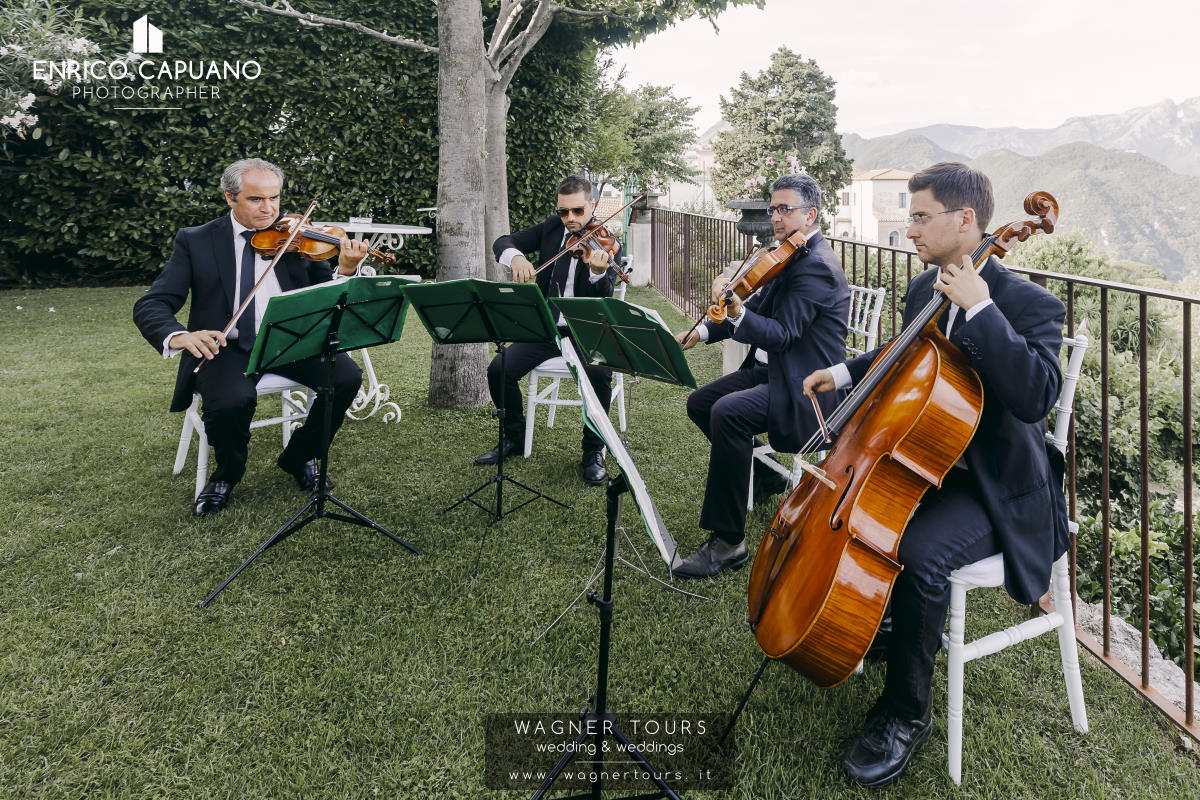 ( wedding back stage )strin quartet ready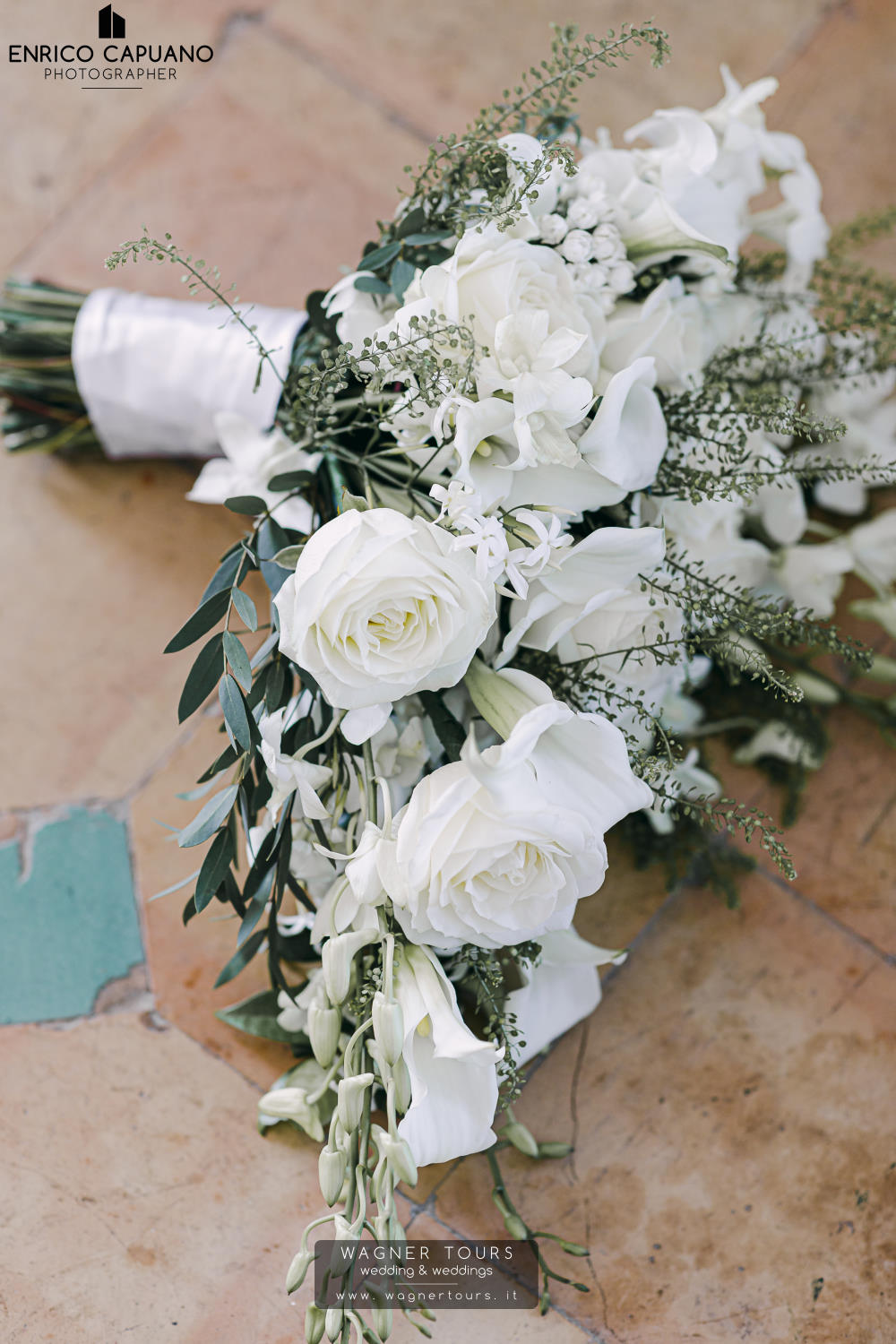 Bouquet Arrived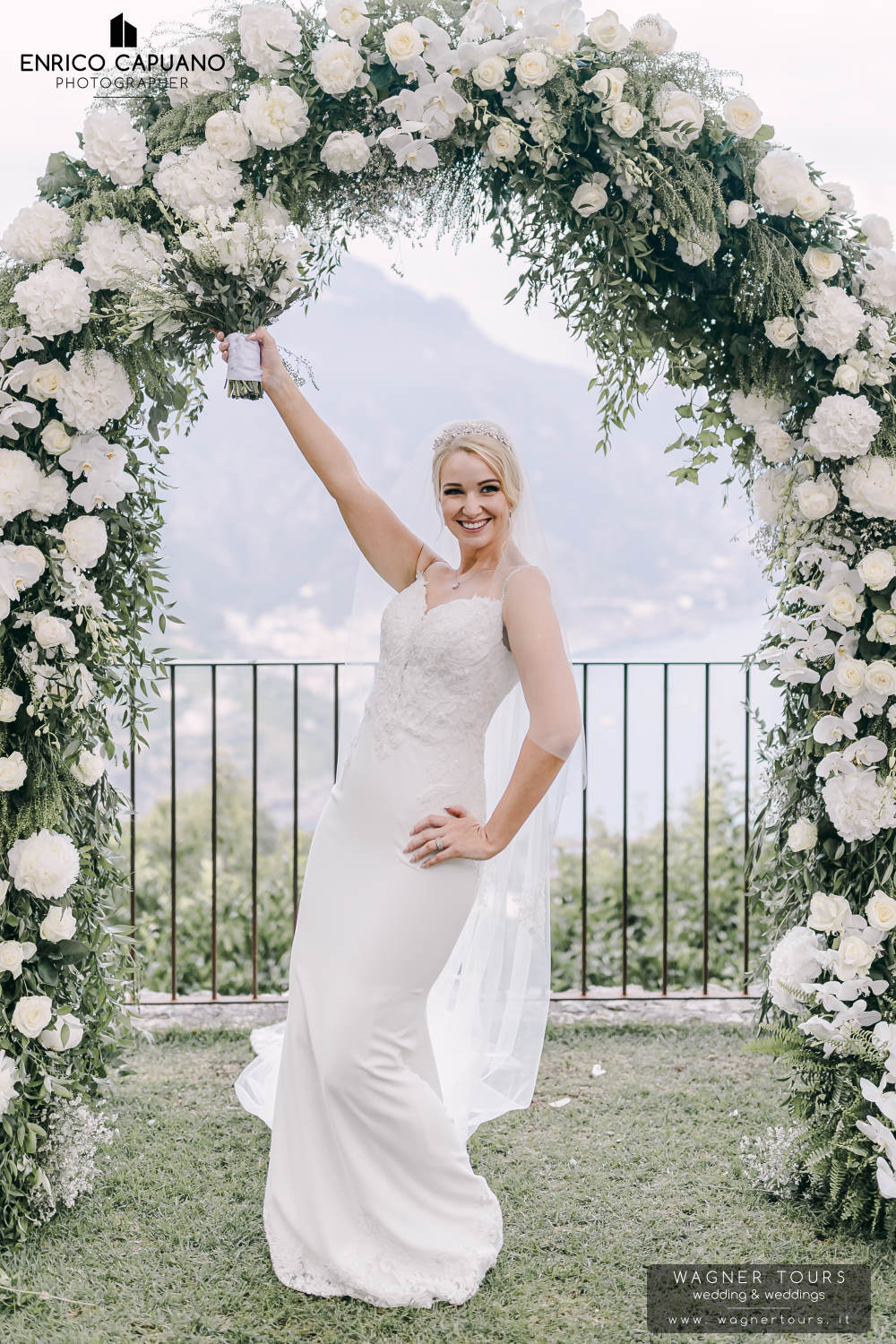 Niamh... tasting bouquet and flower arch ..she is happy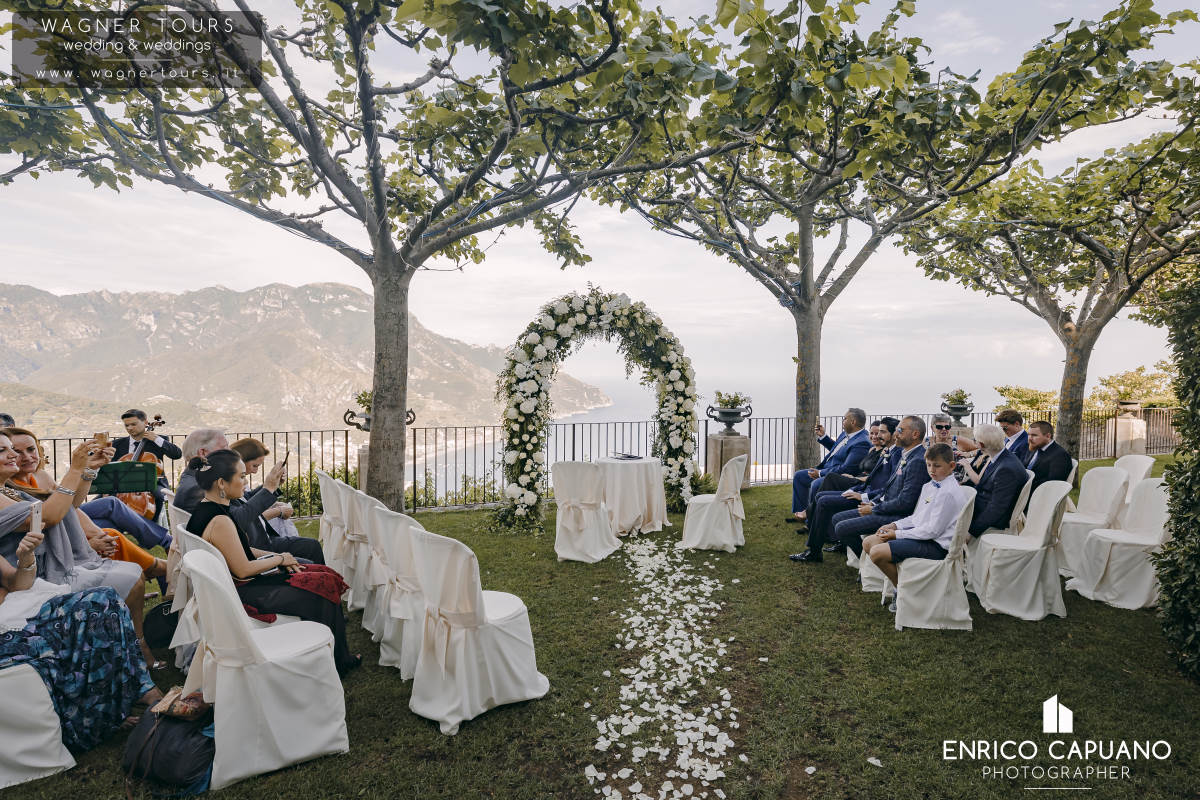 Wedding at Villa Eva Ravello overlooking the Amalfi Coast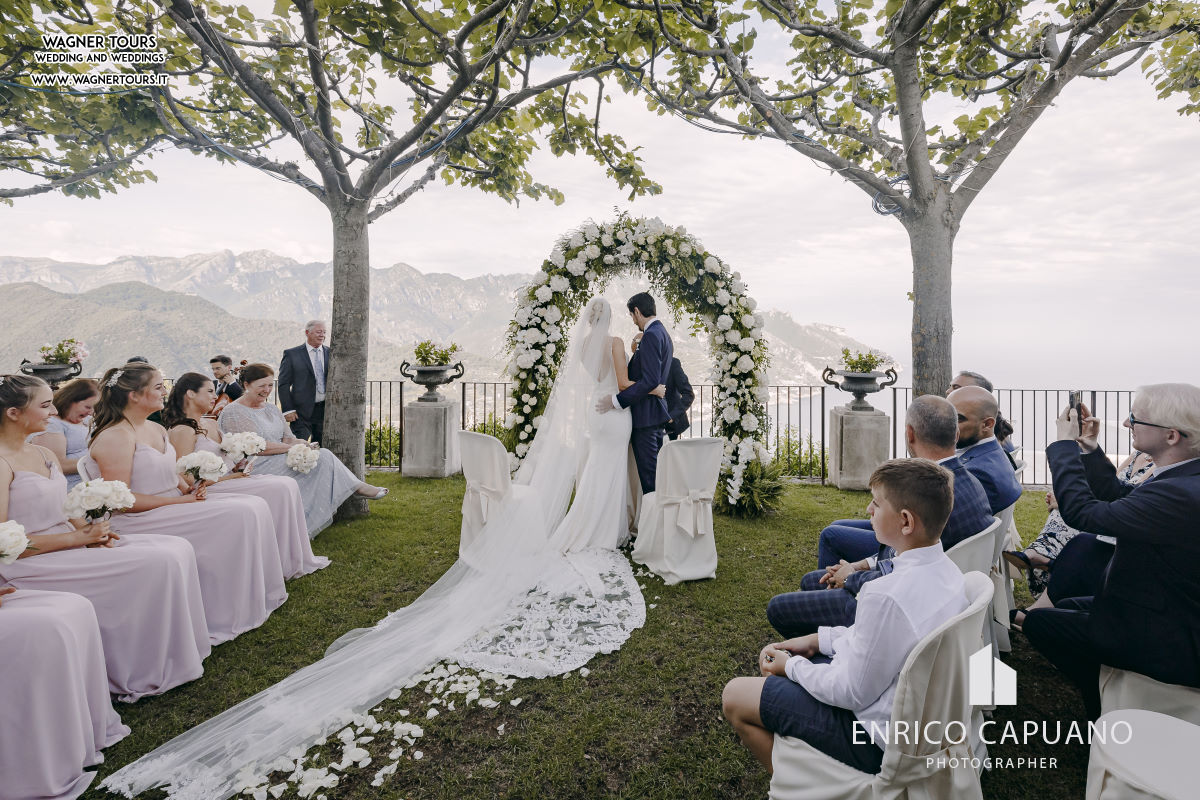 Wedding planner Mario Capuano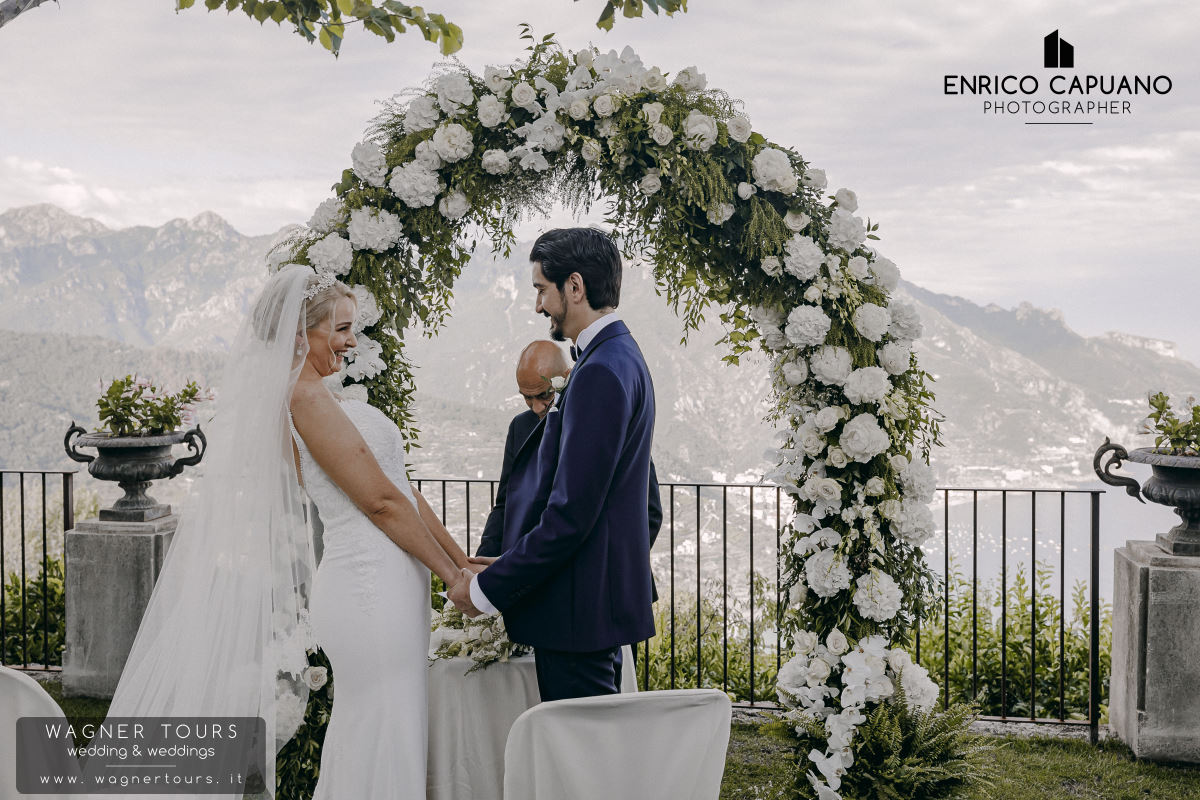 Wedding photographer Enrico Capuano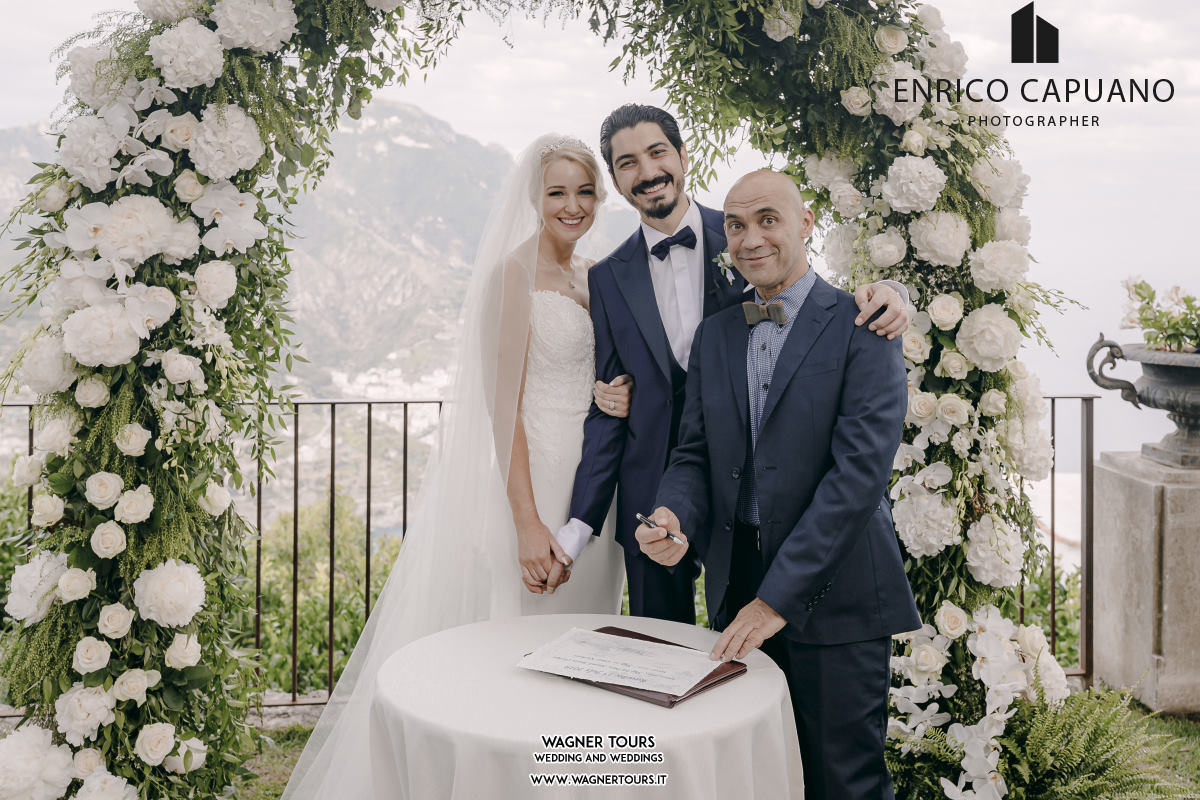 Wedding Dream in ravello signed by Mario Capuano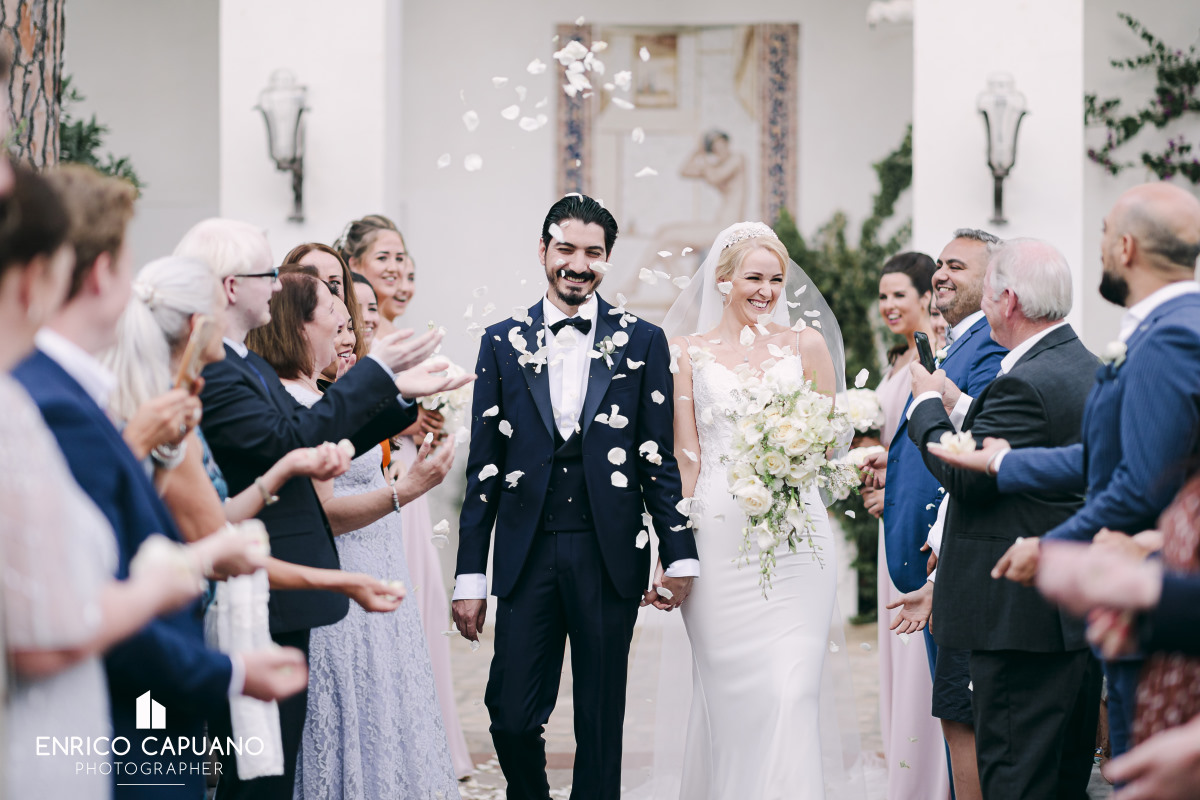 Niamh and Omar review :It is hard to sum up adequately how wonderful our experience was - our wedding day in Ravello truly was the day of our dreams.I booked and organised our wedding without coming to Ravello. That's how much I trusted Mario Capuano Capuano Wedding Planner and Annamaria Staiano. From the first initial email I had faith he knew what he was doing, he answers everything and quickly. With his many years experience and knowledge of Ravello (his offices are just off the square) I knew I was in good hands. We booked a pizza party the night before the wedding in Salvatore, upon Mario's suggestion. We wanted somewhere relaxed for our guests to mingle, drink and have fun. What a view! Mario's suggestion was perfect, the pizza was the best we had, the staff were attentive and the atmosphere was what we had Envisioned.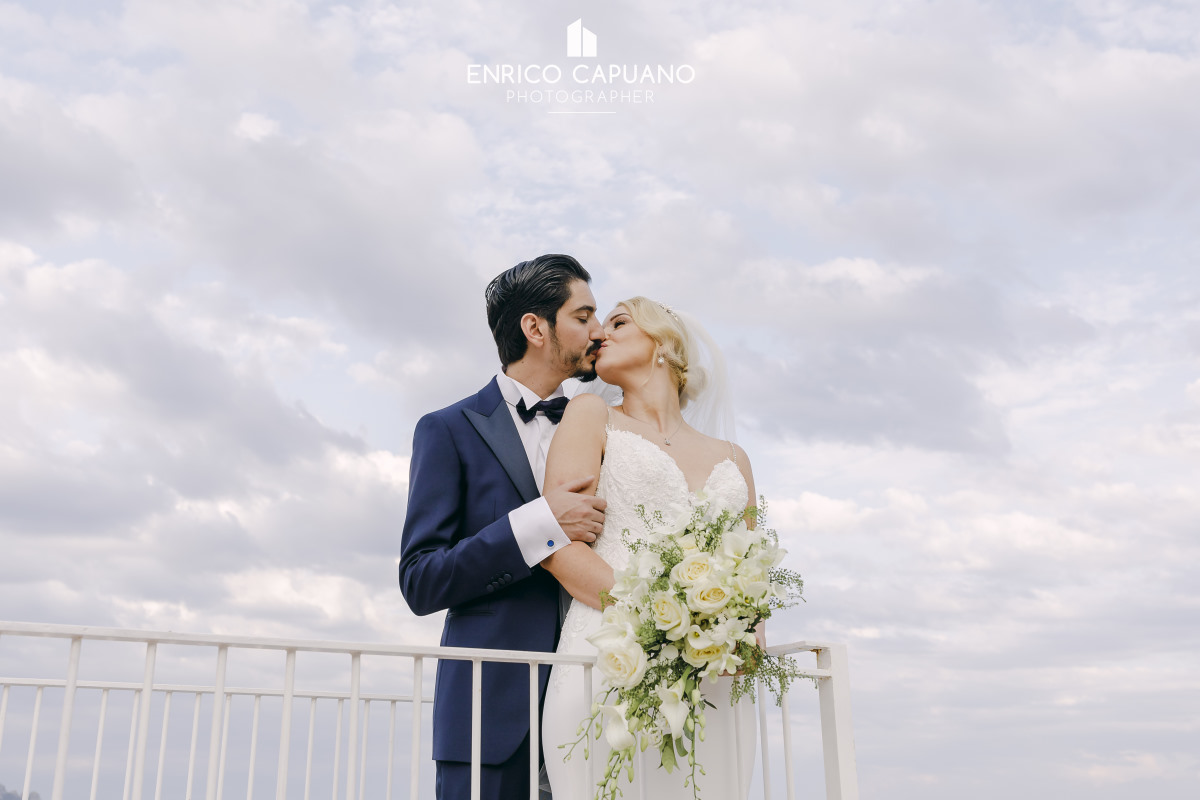 It wasn't just the Wagner Tours team that left us with a lasting impression, every recommendation we had from the photographer to bridal beauty services were brilliant. I was a little nervous about having my make-up and hair done by someone I hadn't met before but I wouldn't have changed a thing on the day; Andrea and Adele really knew their stuff and made me feel at ease the whole time.The ceremony was beautiful, it was relaxed, but still had a sense of tradition and was the perfect amount of time, with 2 readings I had chosen for our guests to read. The wedding food at Villa Eva was perfect, for people with dietary requirements too! Our guests kept saying to us how good the food was and how hot it was. We had 41 guests and it felt so intimate but with enough space to move around. The room was dressed beautifully, the little details that Mario and Annamaria added, didn't go unnoticed by anyone. Upon Mario's recommendation I booked Enrico Capuano-Photographer and Pier Canta-Videoographer.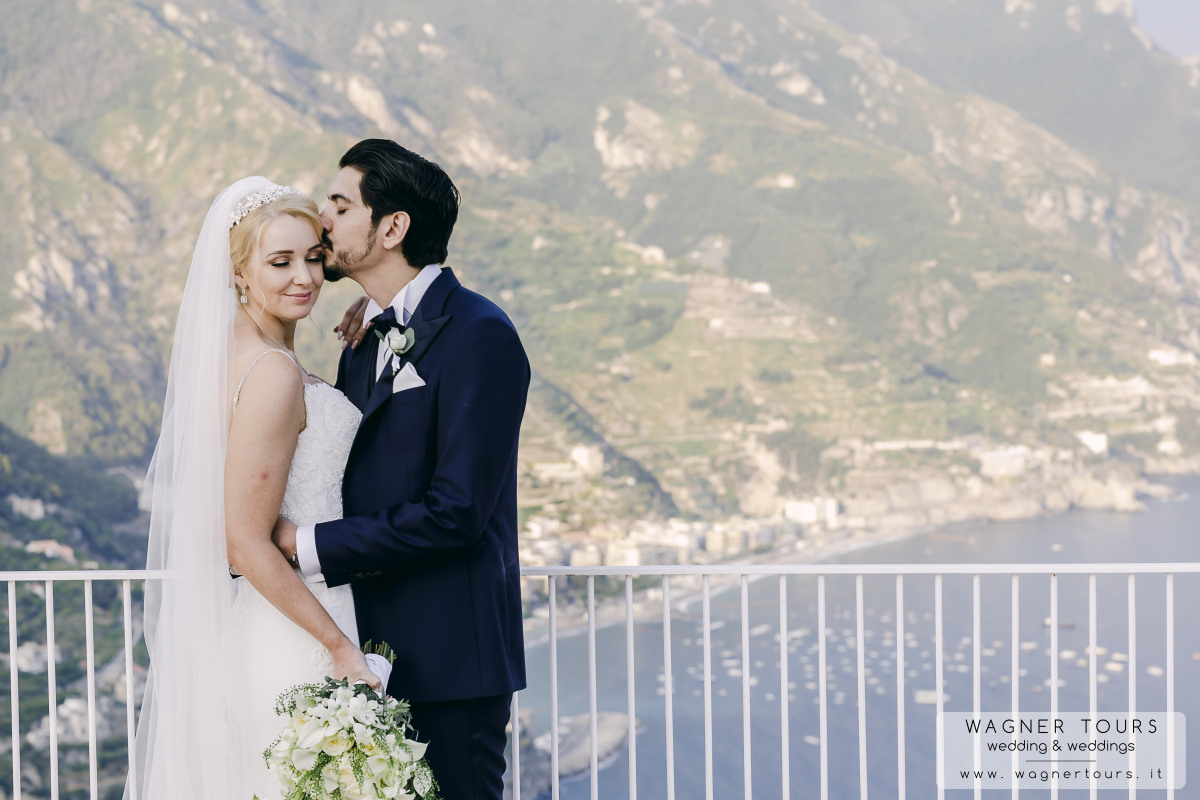 Mario was there on hand until the end of the night! (3.30am) How does he do it? He's always on hand via email or his offices and was there throughout our wedding, running the show like a perfectly timed show! Thank you Mario and Annamaria. You exceeded our very high expectations and wowed us with every aspect of our wedding!!!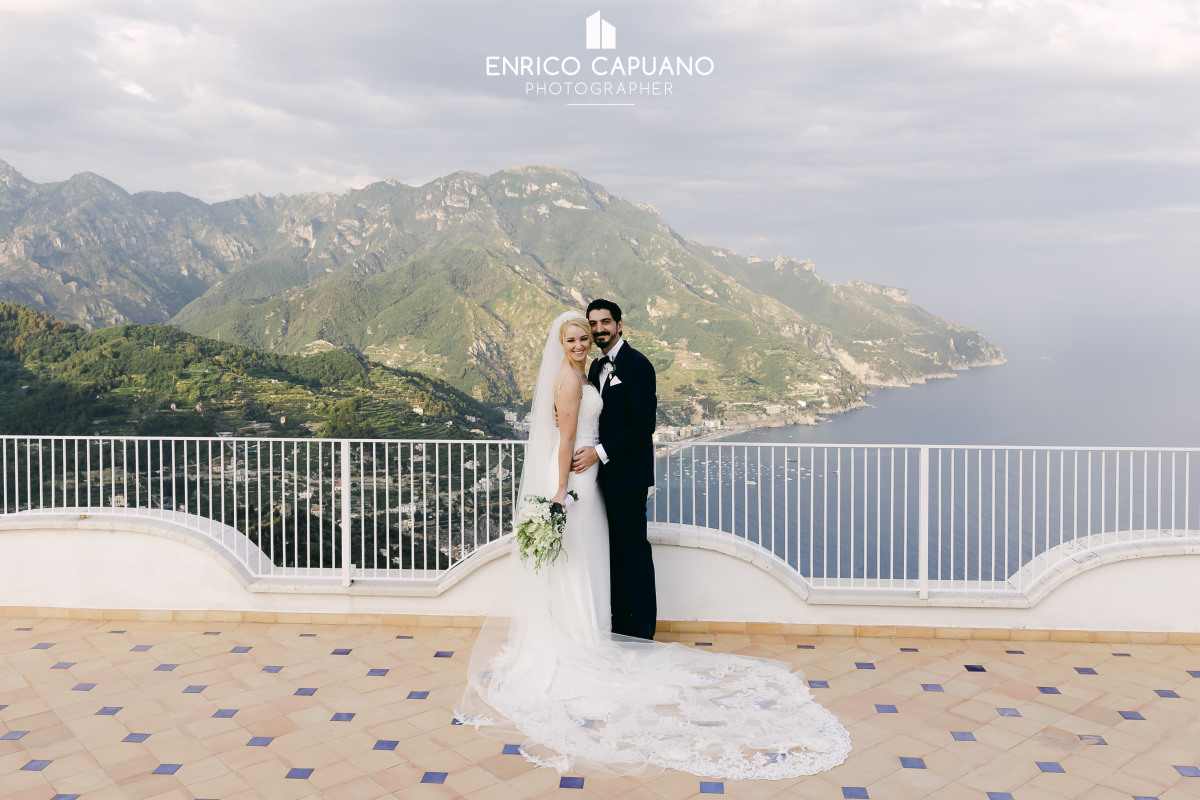 Wedding at Villa Eva Ravello - Italy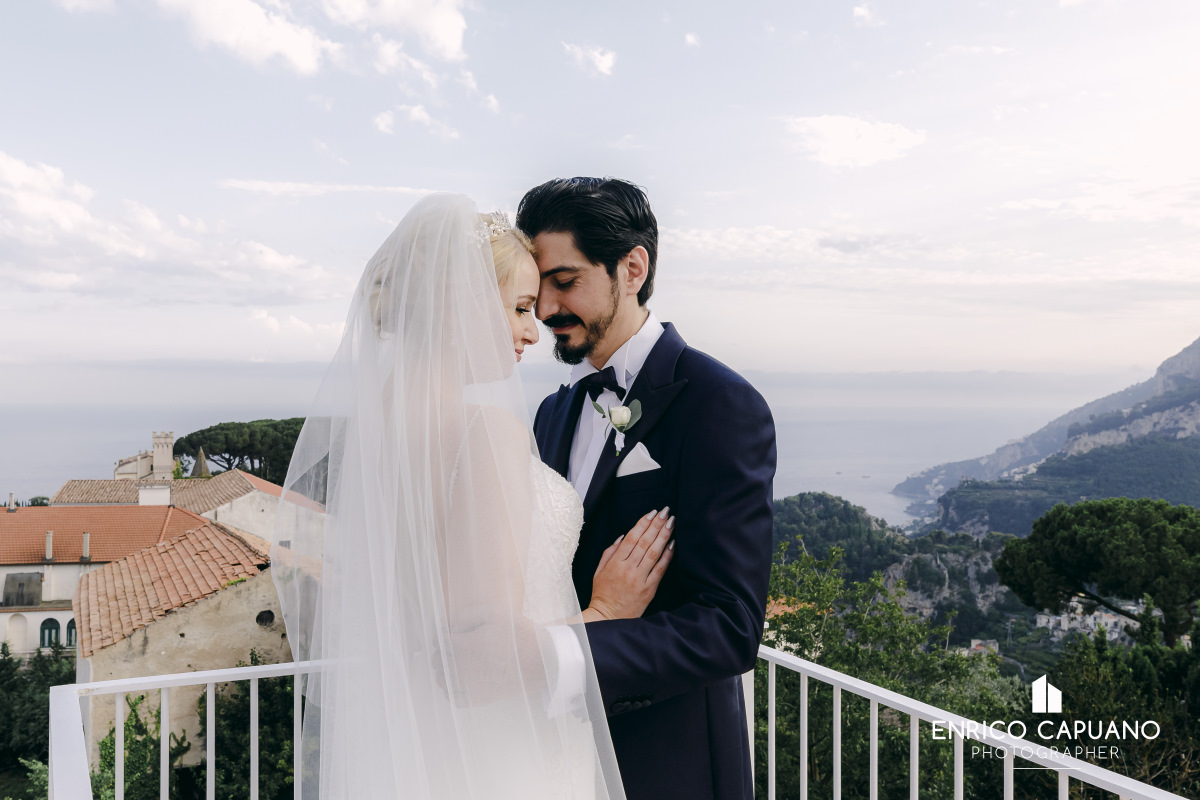 Wedding at Villa Eva Ravello - Italy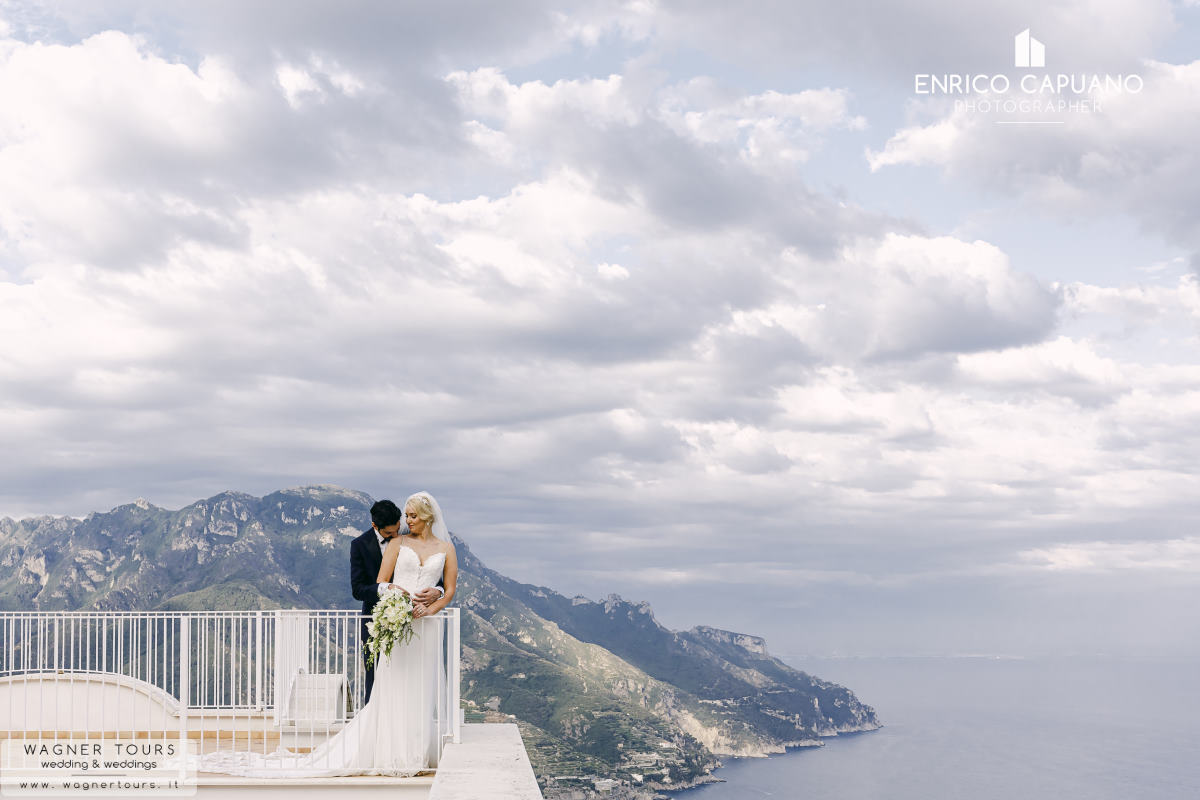 Wedding at Villa Eva Ravello - professional wedding photographer Enrico Capuano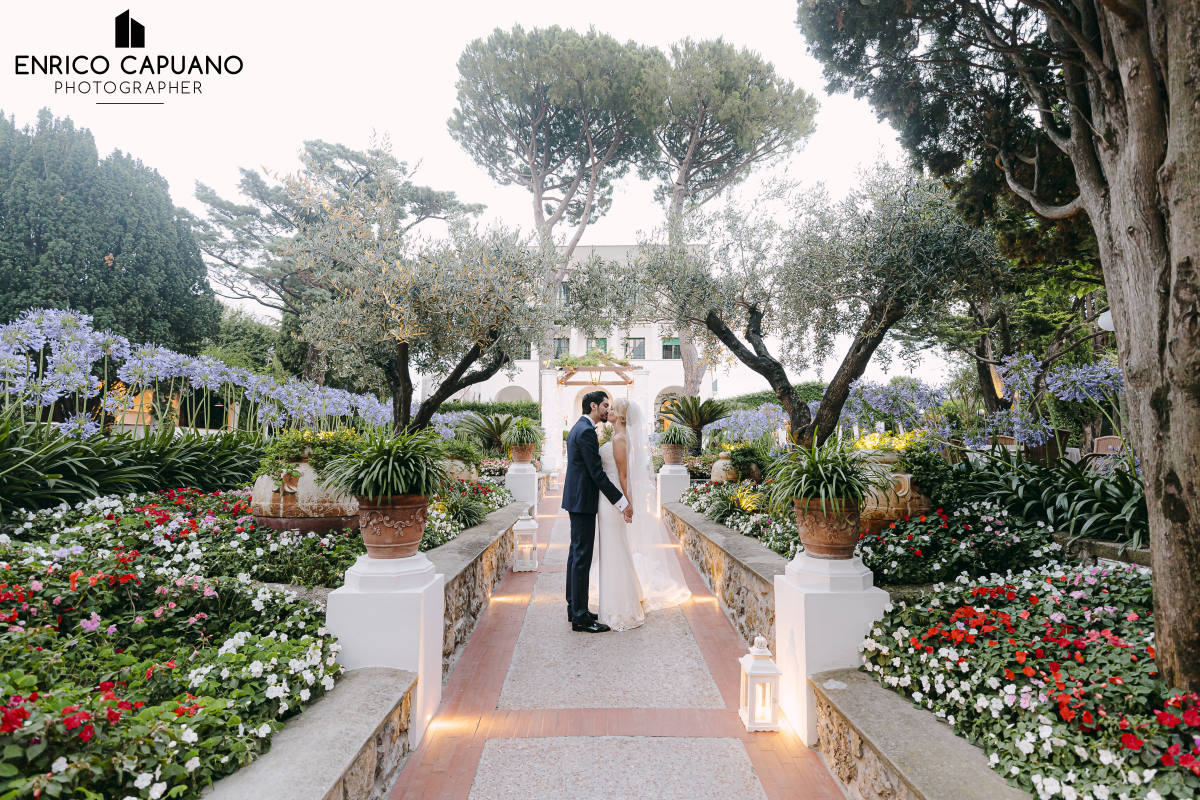 Wedding at Villa Eva Ravello - Italy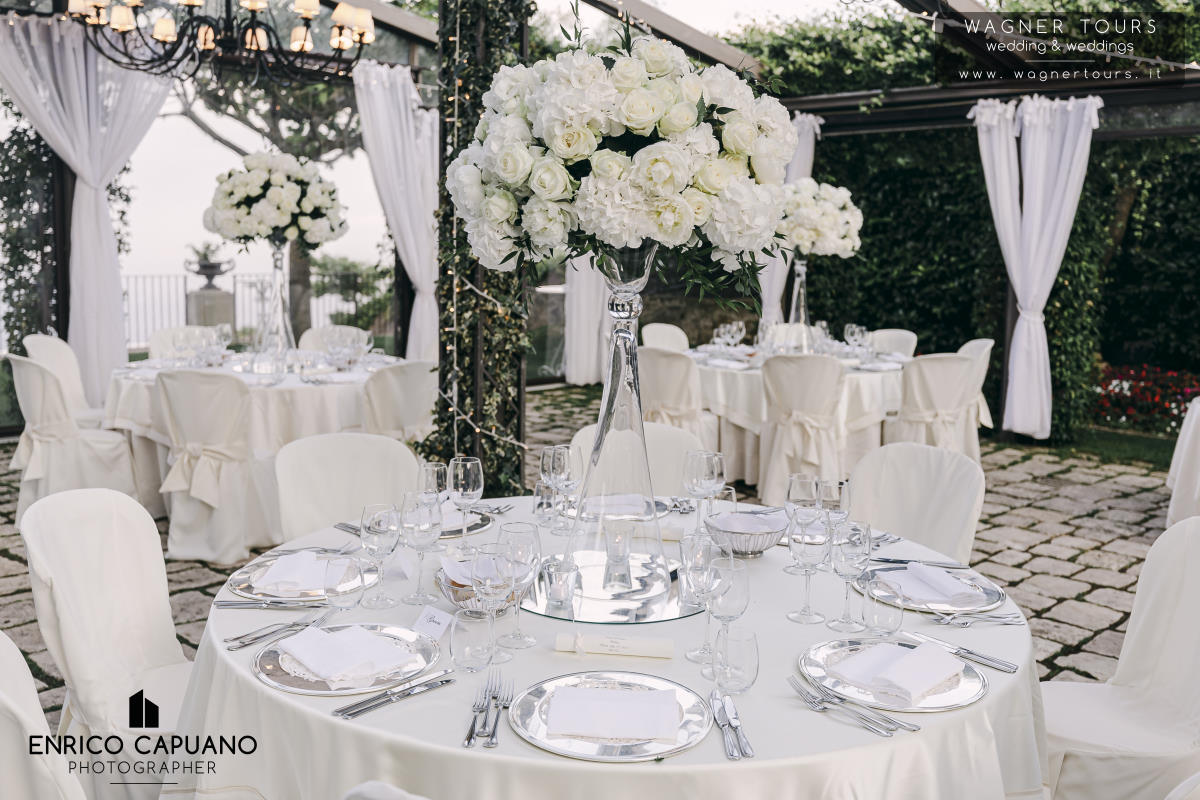 Wedding at Villa Eva Ravello - Italy Flowers and Tables setup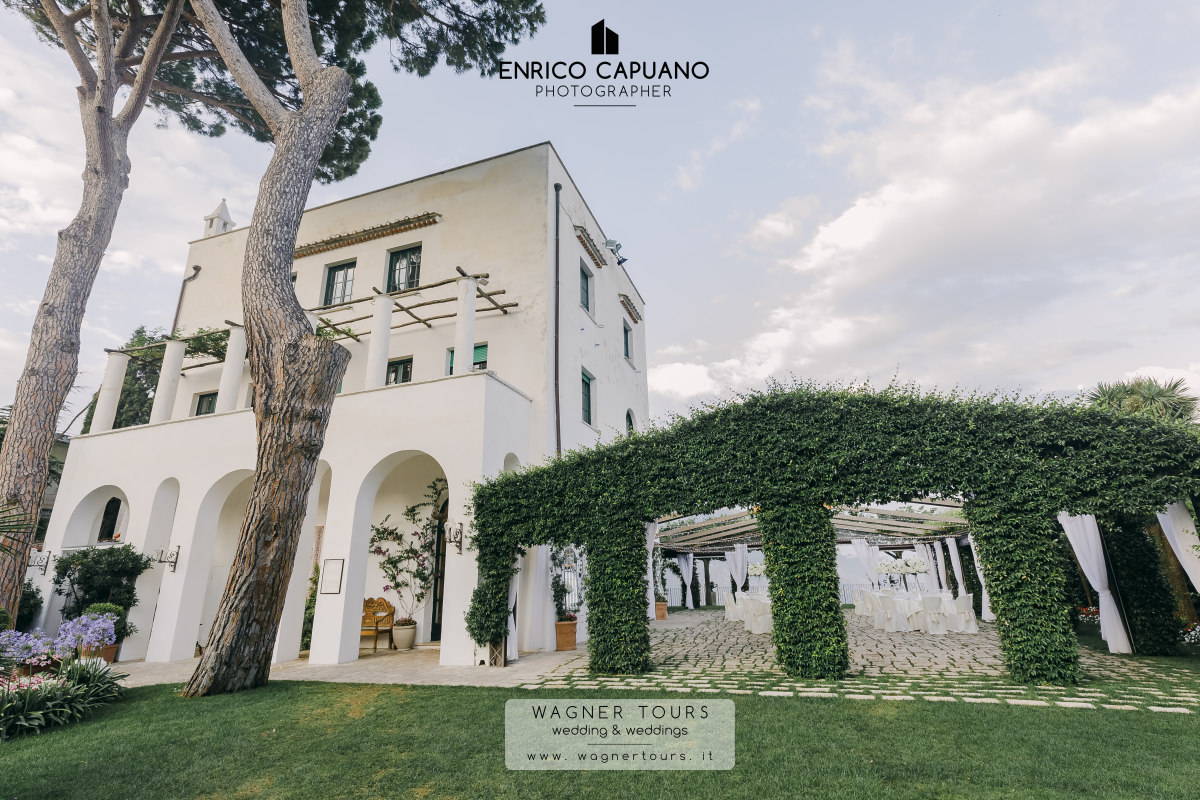 Wedding at Villa Eva Ravello - Italy Flowers and Tables setup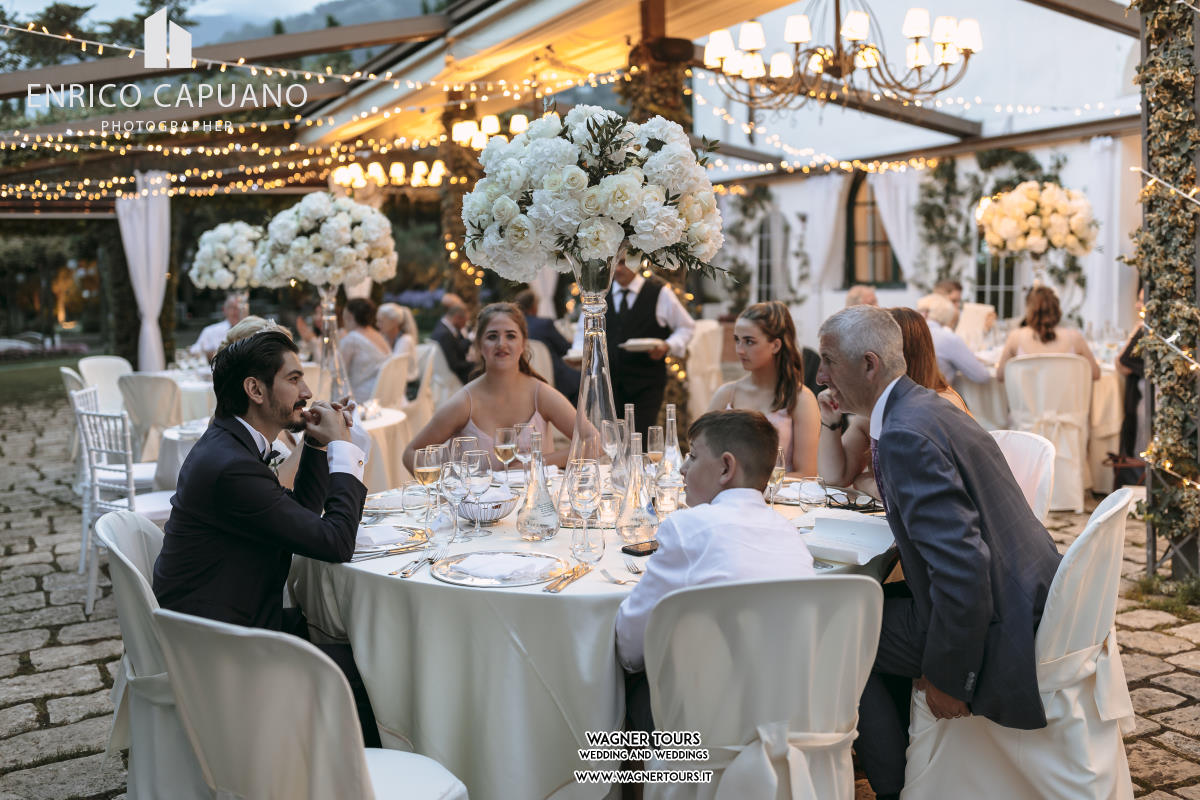 Wedding at Villa Eva Ravello - Italy Flowers and Tables setup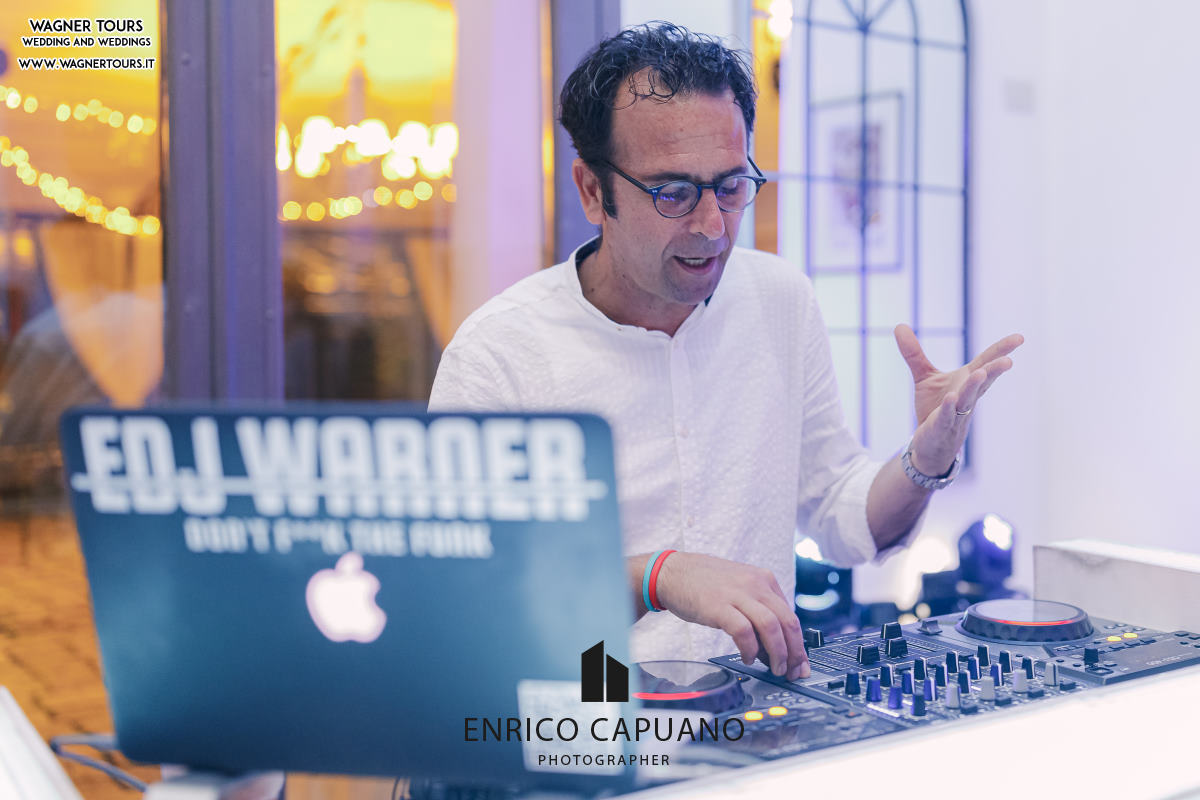 ready for the first dance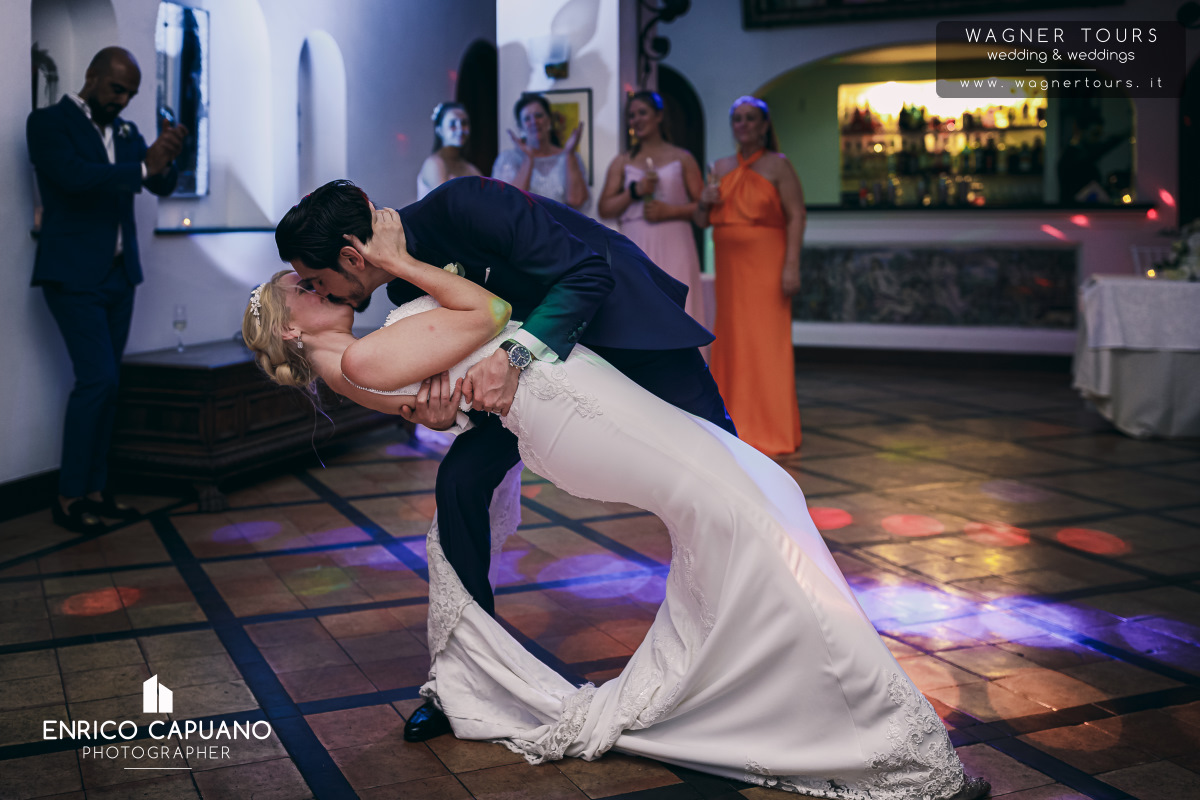 Just Married in Ravello